Lifetime Warranty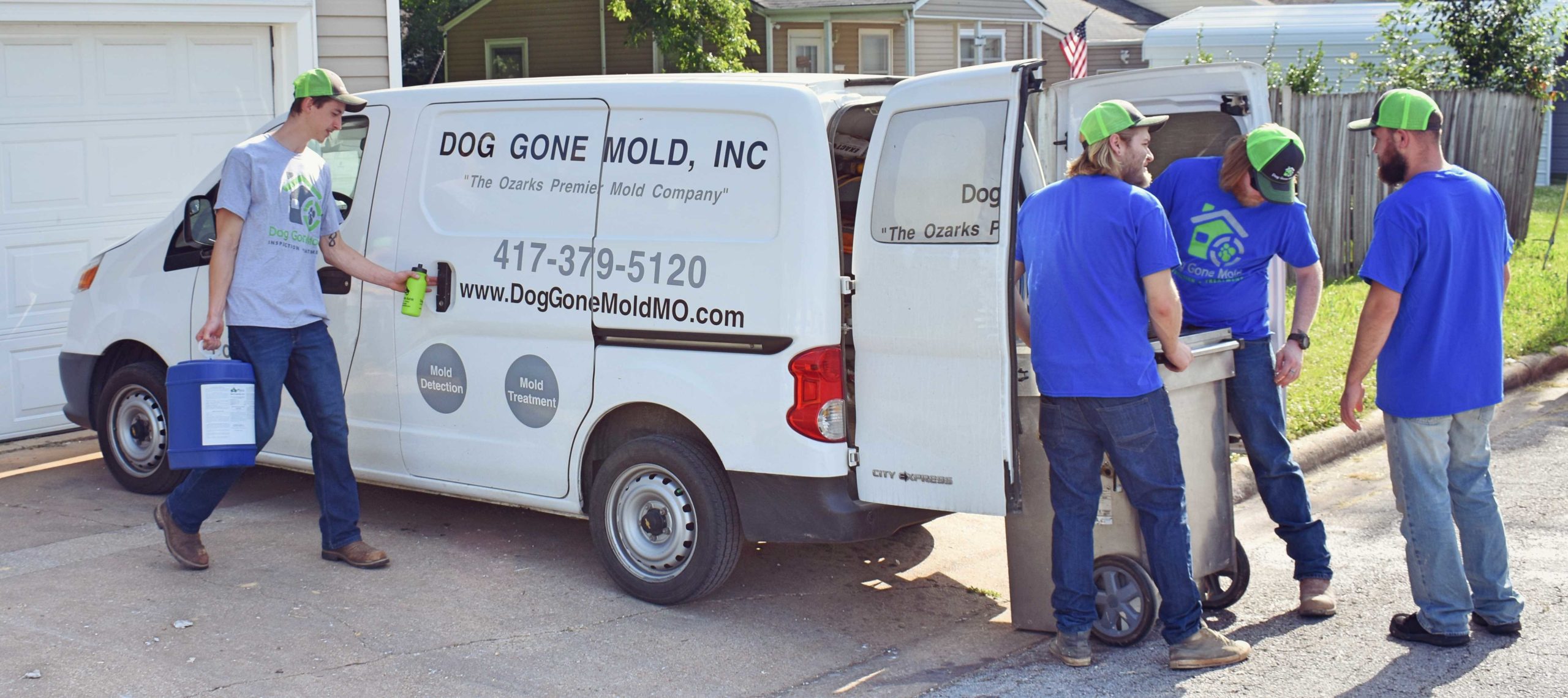 We are so confident in our mold remediation and waterproofing work at Dog Gone Mold that we give our customers a limited lifetime warranty on all of our mold mitigations and any other work we perform.
We give 2, 3, & 5 year all-inclusive, bumper to bumper warranties on our standard mitigations, partial encapsulations and full crawl space encapsulations that cover labor and materials. After that, you'll have a limited lifetime warranty that includes discounted labor and bottom-line material cost if ever needed.
When dealing with mold and moisture, that's considered an eternity, but we have all the confidence in the world to do it.
But that's not all. We also offer maintenance programs that basically extend your full coverage warranty if you'd like.
If you're interested in longer term coverage than our warranties that already come with your mold remediation, we also offer extended all-inclusive warranties for up to 5-8 years depending on the mold removal services that we perform.
Keep in mind that when most other companies offer a warranty on their mold treatments, they are often only offering you a warranty on the products they are using. So, if they are painting your crawl space after mold treatment, they are offering a warranty on the paint itself, not a true warranty covering the actual mold treatment.
Dog Gone Mold offers our customers real warranties that cover all of our mold remediation work.
A standard crawl space mitigation or basement mold mitigation, already comes with a two year full coverage warranty, so our clients feel confident that we've done the mold remediation work and we've done it right. Our partial crawl space encapsulations come with a three year full coverage warranty and our full crawl space encapsulations come with a five year full coverage warranty.
If we didn't do something right, then mold would come back and we would have to come back and re-do our mold remediation work free of charge. Our attention to detail ensures we get it right the first time, which is why we are confident in giving actual warranties on our mold remediation work.
As part of your encapsulation warranties or extended maintenance contracts, one of our Certified Mold Inspectors will re-inspect your crawl space or basement every three months, as well as take care of any minor preventative maintenance issues that may be needed. We will check to ensure all the work completed by Dog Gone Mold is still in good shape and that there has been no mold regrowth.
Our mold inspector will also check to see if there are any current plumbing leaks, pest issues, or any other notable concerns. At the end of each re-inspection, you will be contacted via email, phone call, or letter with any notes or issues that may have been found. You will have total peace of mind knowing that you won't have to worry about these things anymore.
Any equipment installed by Dog Gone Mold as part of our mold mitigation work, such as sump pumps or dehumidifiers, are also covered under the manufacturer's warranty. The sump pumps we install have a lifetime manufacturer warranty and our dehumidifiers have a 5 year "bumper-to-bumper" manufacturer warranty.
If any of the equipment we install happens to fail (which is extremely rare) then we will work directly with the manufacturers to help you get that taken care of.
On top of the safety, security and peace of mind you get from having a true warranty with Dog Gone Mold, you'll also get discounts on any future work that needs to be done.
If you want a true warranty from a mold removal company that stands behind their work, let Dog Gone Mold perform your mold mitigation and any preventative maintenance. Help is always just a quick phone call away.