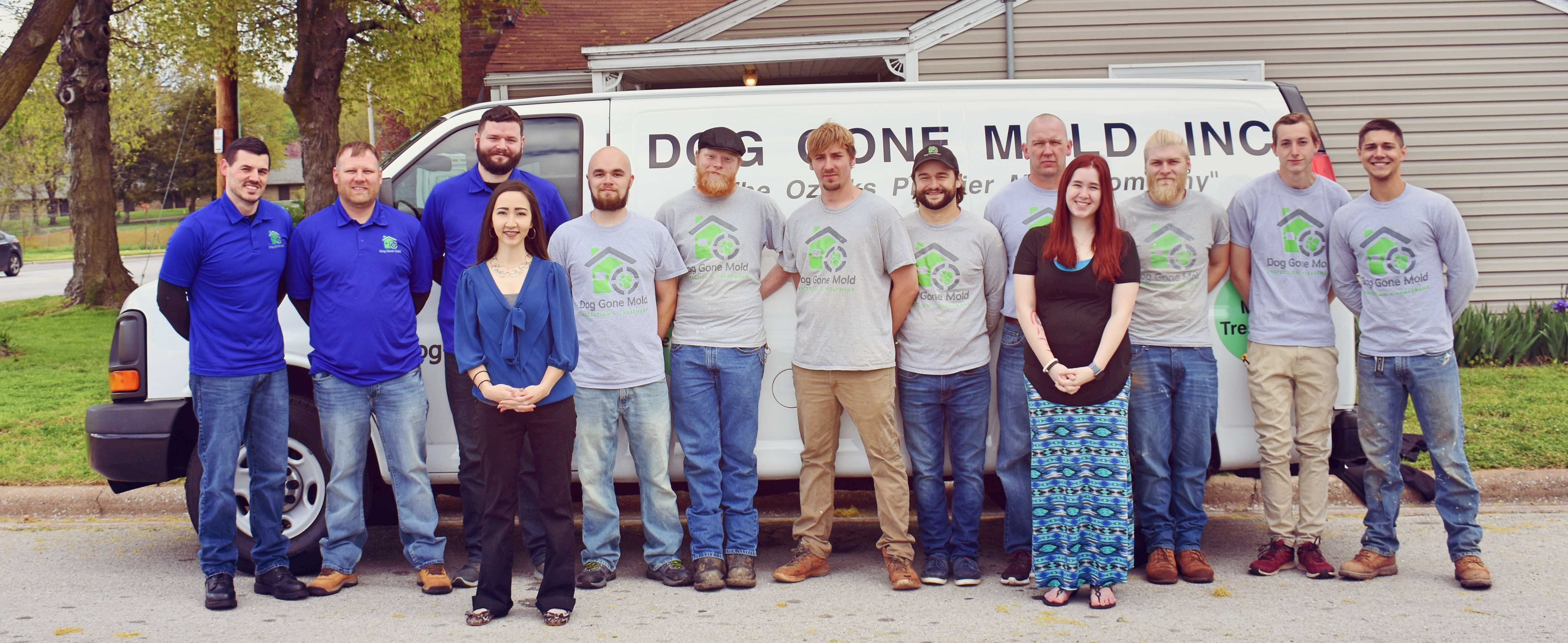 Send Us A Message
For all of your mold related issues, whether you need a mold inspection or mold remediation, do yourself a favor and contact the premier mold contractor in the Southwest Missouri area.

Dog Gone Mold proudly serves Springfield MO, Joplin MO and all the surrounding areas, including but not limited to: Branson, Nixa, Ozark, Republic, Marshfield, Marionville, Mt. Vernon, Hermitage, Pleasant Hope, Monett, Reeds Spring, Seymour, Sparta, Table Rock, Walnut Grove, Ava, Jerico Springs, Kimberling City, Lebanon, Mansfield, Morrisville, Stockton, Bolivar, Willard, Strafford, Ash Grove, Clever, Fair Grove, Fordland, Forsyth, Highlandville, Battlefield, Billings, Bois D'Arc, Brighton, Brookline, Buffalo, Rogersville, Carl Junction, Webb City, Neosho, Sarcoxie, Carthage, Diamond, Jasper

We believe in our process so much, that unlike the other mold companies in town, we'll give you a one year warranty on our work.